Dear Valued Dental Patients,
We hope you are well and thank you for your continued loyalty and support. After two months of returning to practice we continue to remain diligent in our efforts to provide you and your family with safe and effective dental care. There are many new guidelines and protocols in place to ensure the safety of our patients and staff, which remains our top priority. Some of these measures include:
Patient pre-screening at the time of booking (Copy of questions found here: http://health.gov.on.ca/en/pro/programs/publichealth/coronavirus/docs/2019_patient_screening_guidance.pdf)
Screening and temperature checks upon arrival
Daily staff screening and temperature checks
Enhanced PPE
Pre-procedural rinses with an anti-bacterial and anti-viral solution
Increased number of hand hygiene stations
Disinfection of common touchpoints after use and at regular intervals
Enhanced HEPA and UV-C air purification systems in each operatory
One-way patient flow through the office
Additional measure we are asking of our patients:
Physical distancing protocols
Plexiglass and other physical barriers
Touchless paper towel dispensers in lavatories
Signage to promote hand hygiene, respiratory hygiene, and physical distancing
Staggered appointment times to avoid or limit direct, face-to-face interaction with others
Increased time between appointments for removal of aerosols, air purification and deep sanitization of operatories
Options for Tele-dentistry consultation for those who prefer or cannot come to the office
If you are ill or develop symptoms, please contact us immediately and DO NOT come to your appointment.
Please bring a mask to your appointment (ex. procedural/surgical mask, cloth covering, or other appropriate face covering).
Upon arrival, please wait in your vehicle. Contact the office at 905-331-7654 to let us know you have arrived and await further instructions before entering.
Practice social distancing by maintaining a 2 meter distance from others (except for the provision of care) as much as possible.
Individuals accompanying a patient must wait outside the practice unless absolutely required (ex. a parent accompanying a young child or a patient who requires accommodation).
Cash transactions are currently not being accepted. Credit or debit only.
Our office hours have been amended to accommodate our patient's needs:
MONDAY: 7am – 8pm
TUESDAY: 7am – 8pm
WEDNESDAY: 7am – 5pm
THURSDAY: 7am – 5pm
FRIDAY: 8am – 2pm
We know many people have missed appointments, and we cannot wait to see all of your wonderful smiles again.  If you had an appointment cancelled due to the coronavirus pandemic, please reach out to reschedule at 905-331-7654. 
As always, if you have a dental emergency, please contact Dr. Hill at 905-317-5558 or Dr. Mytnowych at 905-483-6285.
Thank you everyone for your continued patience and support.  Please stay safe and we look forward to seeing you all again soon!
Regards,
Dr. Hill and Dr. Mytnowych
New Patients And Referrals Welcome!
Healthy, Beautiful, Natural-looking Smiles
Serving Burlington, Oakville, Hamilton and Mississauga.
New Patients & Referrals Always Welcome!
Welcome to Appleby Dental Professionals, your Burlington dentist!
Burlington dentist, Dr. Sherri Hill and associates, provide a one-stop dental care experience that is comfortable and professional from start to finish. On behalf of our entire dental team, welcome to our dental home. Our office environment has been created with your comfort in mind. You can expect to always be treated as a guest when visiting us.
As your Burlington dentist, we  love to take care of our patients throughout their lifetime. We (Burlington Dental Office – Appleby Dental Professionals) are pleased to be able to assist you with all of your dental needs including family dentistry, cosmetic and restorative dentistry, laser dentistry, and dental implants. Complete oral health care comprises the elimination of existing dental diseases and the ultimate goal of prevention. Whether it be a dental check-up, whitening your teeth, maintaining the health of your gums, releasing a tongue-tie, lip tie or enhancing the look and feel of your smile, we are happy to offer you the very best in dental care. At Appleby Dental Professionals, we always welcome new patients and referrals of all ages to our practice.
Call Us Today at (905) 331-7654 or contact us to Book Your New Patient Exam!
Quality Dental Care For Your Entire Family!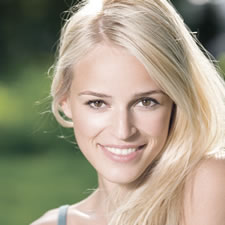 New Patients are always welcome at our office! If you are new to the area or in need of a new dental home, please call our office to arrange a new patient exam. Click here for more information.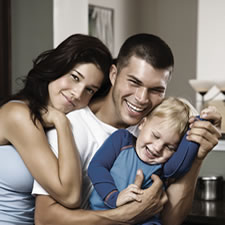 Our office is designed to make patients of all ages feel relaxed and at home. At Appleby Dental Professionals, we offer complimentary office tours for your children!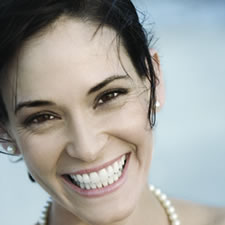 View some of our latest cosmetic and restorative smile makeovers! We love providing you with the smile you've always dreamed off. Book a consultation today!