Dear Appleby Dental Patients,
As of March 16th, 2020, the Royal College of Dental Surgeons of Ontario has strongly recommended the suspension of elective and non-essential dental services due to the COVID-19 pandemic. As such, we know many of you have experienced a disruption in receiving your normal dental and hygiene treatments. We know this is a tremendous inconvenience, but it is a necessary measure to keep everyone safe during this time.
We wanted to reach out to let our valued patients know we are thinking of you during these challenging times. We miss you. We miss seeing your faces and your smiles. We miss hearing your stories and sharing a laugh. We miss having the privilege of being your oral healthcare providers.
We are also thinking of our medical colleagues working the front lines. We thank them for their service and for putting themselves in harm's way to care for our loved ones and our community. We know these are difficult times, but we support you and the tremendous job you are doing. The best way to provide this support is to continue to do so from afar. We need to listen to our elected officials and medical professionals, practice safe social distancing and make smart decisions that are based on science. If we do these things, we will remain safe, save lives and soon we will be able to resume our normal, everyday activities. We are going to get through this together.
Looking ahead, we have been working hard to figure out what our "new normal" will be. Appleby Dental has always applied the highest standards of infection prevention and control. Staying true to this commitment, we have made several changes to ensure we can safely meet your dental needs. Facility upgrades, new equipment and updated protocols will all be in place to help prevent the spread of respiratory pathogens and provide a safe environment for you to receive your dentistry. The safety and well-being of our patients and staff has always been and will remain our top priority.
While we ride out this pandemic, we are still here for you should you require emergency or urgent dental care. Dental emergencies and urgent care may include: pain, infection, swelling, bleeding, trauma, broken or chipped teeth, problems with temporary restorations, wisdom tooth problems, tissue biopsies, problems with orthodontic appliances, wires or braces or dental treatment needed prior to a medical procedure If you are unsure if your situation qualifies as emergency or urgent, please give us a call. We are here to help. Dr. Hill can be reached at 905-317-5558 and Dr. Mytnowych can be reached at 905-483-6285.
If you had an appointment scheduled with us that was suspended due to the pandemic, we will be reaching out to have it rescheduled as soon as we are allowed by the government and our college to reopen.
As for all of us: doctors, hygienists, assistants and receptionists, we are doing very well. We are staying home, spending time with our families, investing in our professional development, practicing social distancing and staying connected remotely.
Thank you for your understanding and support. Please stay safe, and we look forward to seeing you all again soon.
Sincerely,
Dr. Sherri Hill, Dr. Paul Mytnowych & Appleby Dental Staff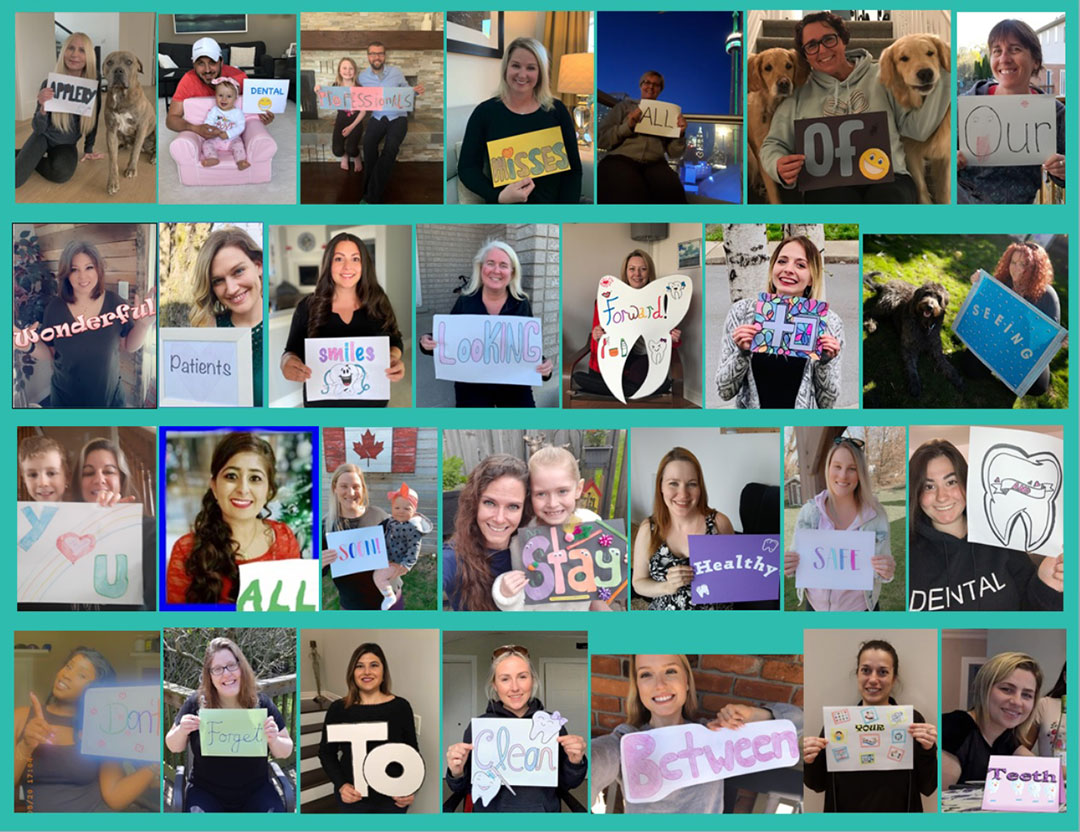 New Patients And Referrals Welcome!
Thank You For Your Loyalty and Trust
Healthy, Beautiful, Natural-looking Smiles
Serving Burlington, Oakville, Hamilton and Mississauga.
New Patients & Referrals Always Welcome!
Dear Appleby Dental Patients,
The safety of our patients and staff has always been our top priority. As of this evening, new guidelines have been published by the Royal College of Dental Surgeons of Ontario (RCDSO) which state "The RCDSO strongly recommends that all non-essential and elective dental services should be suspended immediately. Emergency treatment should continue. The College will revisit this recommendation in the first week of April."
Dr. Hill and Dr. Mytnowych have made the decision to follow this guideline and implement this as policy immediately and are suspending all non-essential and elective dental services until further notice. We will continue to manage dental emergencies which include:
Any dental issue causing pain or discomfort
Any sign of infection including pain, swelling, redness, loss of function/movement
Trauma of any sort to the teeth, gums, lips and surrounding tissues
Chipped, broken and/or fractured teeth
If you have an urgent dental matter, or if you are unsure if your situation is classified as an emergency please contact our office at 905-331-7654. We can and will service both our existing patients and new patients in this capacity at this time.
During this time, we have implemented several measures to allow us to safely provide emergency treatment.
These measures include:
Hand sanitizers located in each operatory, reception desk and at side tables in the reception area. Sanitizers are checked and refilled regularly.
Public touch points such as counters, sinks, reception area, kid's play area, door handles and knobs are cleaned multiple times throughout the day.
Both actively screening (asking questions) and passively screening (signage) our patients for potential disease.
Toys have been removed from the kid's play area. We have updated our TV to play child friendly movies for entertainment.
All employees are prohibited from reporting to work with signs or symptoms of a respiratory illness that can be transmitted to others.
Maintaining the standards of practice regarding Infection Prevention and Control (IPAC) as mandated by the RCDSO.
To assist us with our containment efforts, please do not report to the office if:
You feel unwell, have a fever, cough, cold or flu-like symptoms./li>
If you have recently travelled outside of the country
You have been in close contact with someone with a known or suspected case of COVID-19 (coronavirus).
If any of these scenarios apply and you require emergency dental treatment, please contact our office by phone and we will provide you with further instructions on how to safely receive care.
If you have an upcoming appointment in the next two weeks for elective treatment, we will be contacting you shortly to reschedule. We believe this decision is in the best interest of our patients, staff, their families and the entire community to reduce the spread of COVID-19.
These are unprecedented times and we are making these decisions with everyone's best interests in mind. We are very sorry for any inconvenience this may cause you but appreciate your patience and understanding.
Be safe, take care and we look forward to seeing you once things are back to normal!
Sincerely,
Dr. Sherri Hill
Dr. Paul Mytnowych
Appleby Dental Professionals
Welcome to Appleby Dental Professionals, your Burlington dentist!
Burlington dentist, Dr. Sherri Hill and associates, provide a one-stop dental care experience that is comfortable and professional from start to finish. On behalf of our entire dental team, welcome to our dental home. Our office environment has been created with your comfort in mind. You can expect to always be treated as a guest when visiting us.
As your Burlington dentist, we  love to take care of our patients throughout their lifetime. We (Burlington Dental Office – Appleby Dental Professionals) are pleased to be able to assist you with all of your dental needs including family dentistry, cosmetic and restorative dentistry, laser dentistry and dental implants. Complete oral health care comprises the elimination of existing dental diseases and the ultimate goal of prevention. Whether it be a dental check-up, whitening your teeth, maintaining the health of your gums, releasing a tongue-tie, lip tie or enhancing the look and feel of your smile, we are happy to offer you the very best in dental care. At Appleby Dental Professionals, we always welcome new patients and referrals of all ages to our practice.
Call Us Today at (905) 331-7654 or contact us to Book Your New Patient Exam!
Quality Dental Care For Your Entire Family!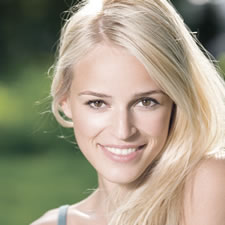 New Patients are always welcome at our office! If you are new to the area or in need of a new dental home, please call our office to arrange a new patient exam. Click here for more information.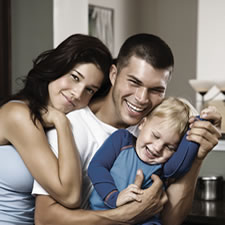 Our office is designed to make patients of all ages feel relaxed and at home. At Appleby Dental Professionals, we offer complimentary office tours for your children!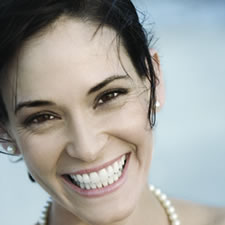 View some of our latest cosmetic and restorative smile makeovers! We love providing you with the smile you've always dreamed off. Book a consultation today!